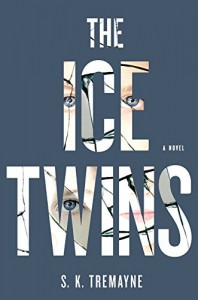 This book twisted and turned so many times I was never sure which way was up.
And I loved every minute of it.
I'm not sure if this is a horror or a thriller. I'm still, after reading everything, not positive what was real and what was a lie and what was misunderstood and what was going on. I'm not suggesting the ending does not wrap things up: it does. It has a very solid ending that still leaves you with lots of questions.
It's a rather stark book, and the setting is absolutely perfect for that. A creepy Scottish island in the middle of nowhere is a great place for a book about questionable identities and potential ghosts or insanity, and having the family at least partially isolated is a trick for horror stories that never really loses its power as long as there is a reason behind it.
It's stark in terms of the representation of the characters and the story, as well. It deals with some dark elements of family life and of loss, and it does so quite well. I don't necessarily want to say I liked the characters, though I did find them intriguing. I couldn't figure them out completely, and having them hiding things worked extremely well here.
I was wrong again and again as I struggled to figure out what was going on, and I was creeped out a bit besides. Although not a straight horror novel, this definitely qualifies as one, and I recommend for those who find the blurb compelling. There isn't too much that can really be said about it without either recapping the blurb or spoiling, and this is not a book you want spoiled. Watching it all slowly unfold before you is a beautiful experience, and that shouldn't be missed.